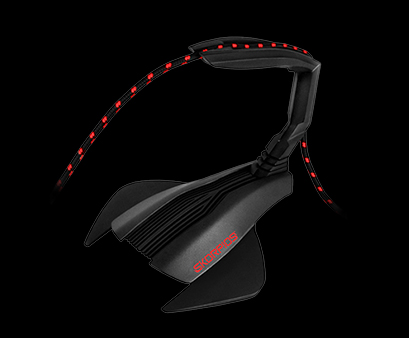 Function Plus Aesthetics Like No Others
The EpicGear™ Skorpios™ is designed with both functionality and aesthetic in mind to create the ultimate gaming mouse bungee.
Taking shape from a scorpion, the EpicGear™ Skorpios™ has a scorpion-tail-like arm design with three different sections of geometric providing different damping, together with the specially formulated rubber providing a drag-free pulling in all directions for maximum flexibility in wielding the mouse.

Enhanced Sturdiness
Thanks to a maximized area of anti-slip silicon material on the base of the Skorpios™, along with the added weight block to bring the gross weight to a massive 151g, making Skorpios™ the most sturdy mouse bungee available today.